Sean Hayes: Abigail Lapell opens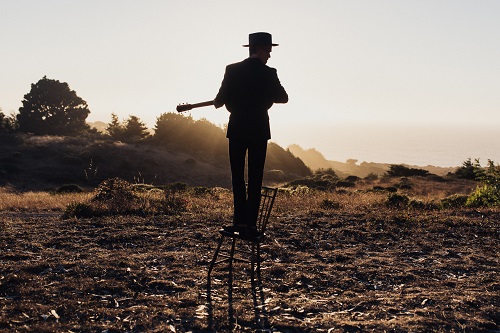 Fri. Oct. 28 7:30 PM$25 - In-Person$20 - Streaming Access
Sean Hayes is a Bay Area singer-songwriter who makes music to dance to or cry to, or maybe both at the same time. He was born in New York City, raised in North Carolina, and honed his earliest musical chops in a band playing Irish and old-time tunes — but his unique style of deeply felt, R&B-inflected folk really matured during his two decades singing and playing in cafes, bars, and night clubs of San Francisco.
www.seanhayesmusic.com
Abigail Lapell
A disc of pure, impalpable beauty, weightless notes and melodies that pierce our hearts…. And the young woman, prey to a vagueness in the soul that she sublimates in a handful of magical songs, to offer us a twilight album, somewhere between Gillian Welch and Laura Veir.
– Rolling Stone
Just listen. Toronto songwriter and multi-instrumentalist Abigail Lapell offers this prompt at the end of synesthetic piano tune "I See Music", but the invitation could apply to her entire third album, Stolen Time. Produced by Howard Bilerman at Hotel2Tango Studio in Montreal, Stolen Time is elemental and powerfully evocative, channeling natural imagery and the revolving seasons to take a longer look over decades and generations, ultimately delivering up the present moment the way only the best music can.
www.abigaillapell.com